Camping Village Miramare, a constantly evolving accommodation facility, located in Sottomarina di Chioggia in Veneto, has chosen Soema as a partner for the development of a new bathroom complex..
The collaboration, which began in the first period of 2020 and ended in June of the same year, started with a careful choice of products, materials, finishes and systems, based on the needs and requirements of the campsite.
Miramare Camping Village has relied on'the experience, quality and variety of Soema products which, together with all the professionals involved in the project, contributed to the creation of a new technologically advanced hygienic space, accessible, safe, harmonious, easy to clean and completely NO-TOUCH.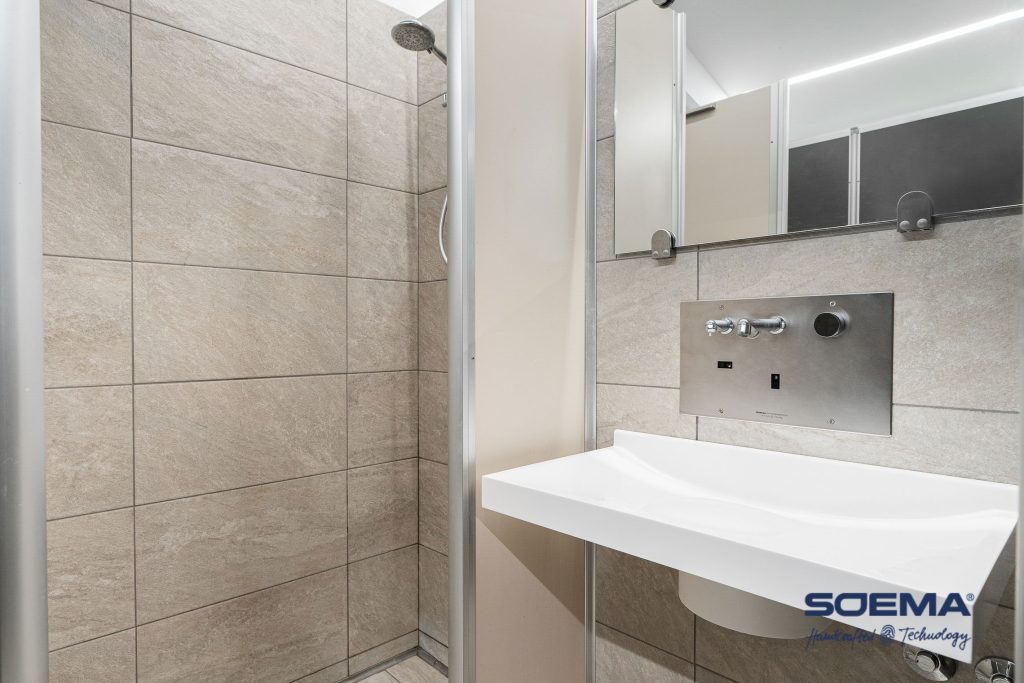 Do you have a campsite or an accommodation establishment?
Would you like to offer better services to your customers?
Contact Us!
Without any commitment we will find the best solution for you.
Contact Us