When you talk about prefabricated hygienic systems, there is often the prejudice that these solutions are effective but standardized in design.
Soema has been designing and manufacturing highly-frequented hygienic systems for more than 30 years combining functionality and design. Thanks to technological innovation and craft its internal production department manages to make each element effective for its function and highly aesthetic.
< Read 3 good reasons to trust in Soema, click here! >
For this reason, many technical professionals take advantage of Soema design consultation since it's able to propose solutions that adapt to the place and the aesthetic concept designed for it.Surely what Soema wants for each customer is: comfort, safety and hygiene, ease of maintenance but also the quality of the elements and finishes.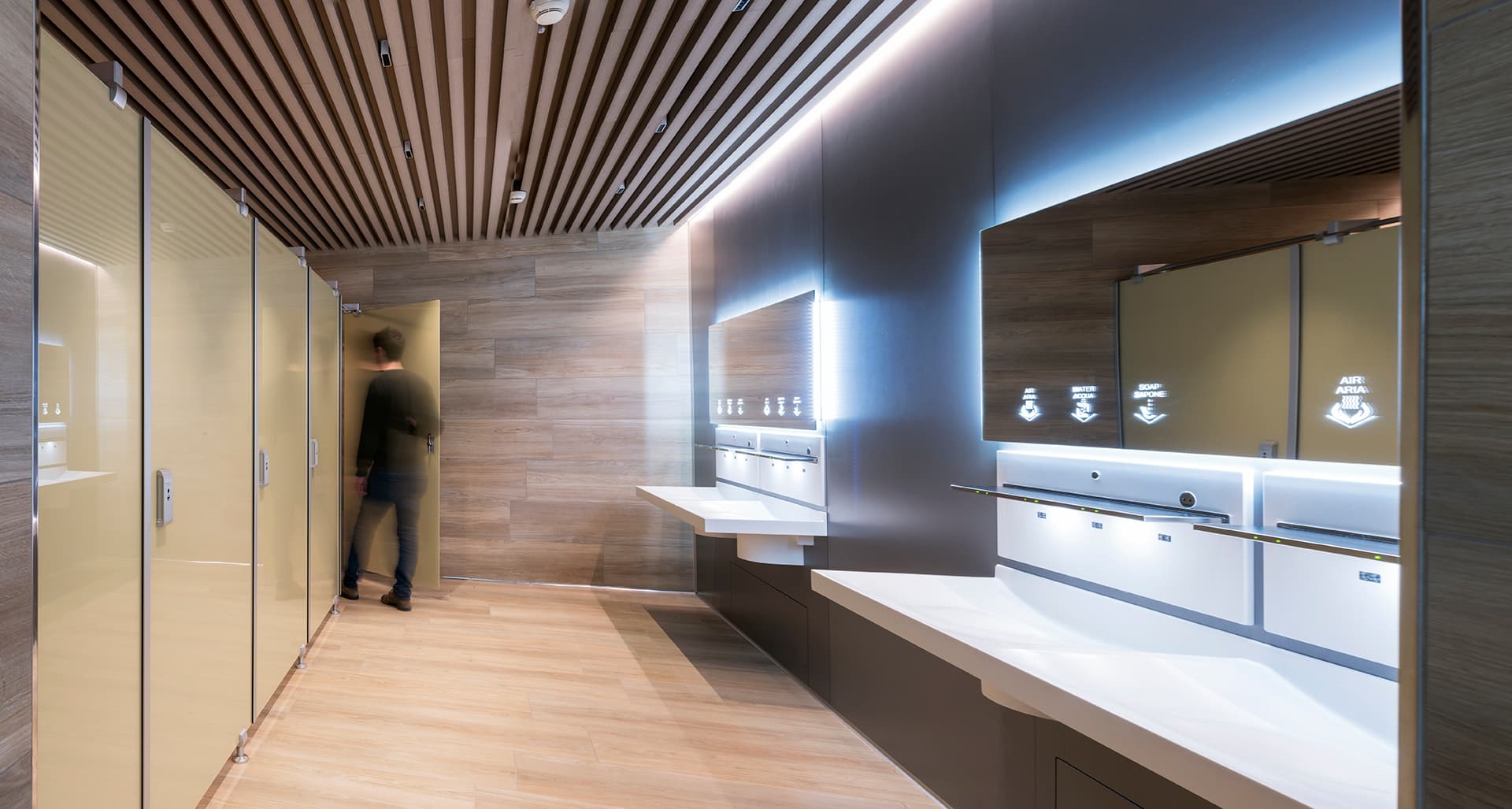 Soema prefabricated hygienic systems' main features
Soema prefabricated hygienic systems are characterized by a modular self-standing technological system that consists of self-standing or wall-mounted elements equipped with every type of necessary system, avoiding masonry.
These are prefabricated solutions that Soema provides with the turnkey system and have the following advantages:
Flexible design in every aspect;
Production under control and highly qualitative standards;
Time and money saving;
Durability over time, maximum hygiene and easy cleaning;
Water saving.
Soema prefabricated hygienic systems well adapt to any type of place:
If you are interested in better knowing the factory, our production and design philosophy and all our products range, contact and show us your requests. We'll be glad to put our team at your disposal and support you in all project's phases.